My Account
Read Before Use
My Bookings
My Passengers
Helpdesk & Contact
How to use my CTT account
Manage your account and access the resources and benefits included with your reservation from the Member Center. Become a CTT member today and access convenient solutions to help you managing your tickets bookings.
See the details below of how to make full use of your member center; let's start to enjoy your priorities which never had before
1, click log in on the upper right corner of CTT home page, you will be redirected to log in page, log in by entering your email address and password. If you are new, please click Sign up on the home page and registered as our new member.

2, Submit your information on the Register Our Membership page.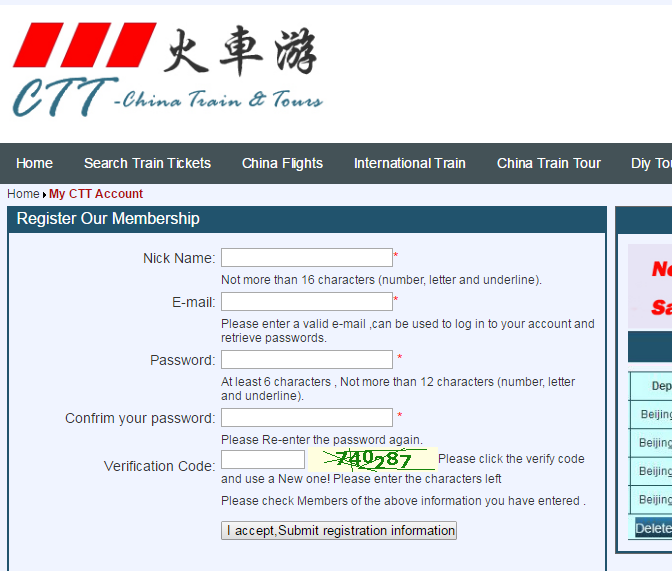 3, click My information to edit your information. Please fill your information accurate, we will use your true names and passports details to issue the train tickets and air tickets,you're address to delivery your tickets. So make sure everything is correct.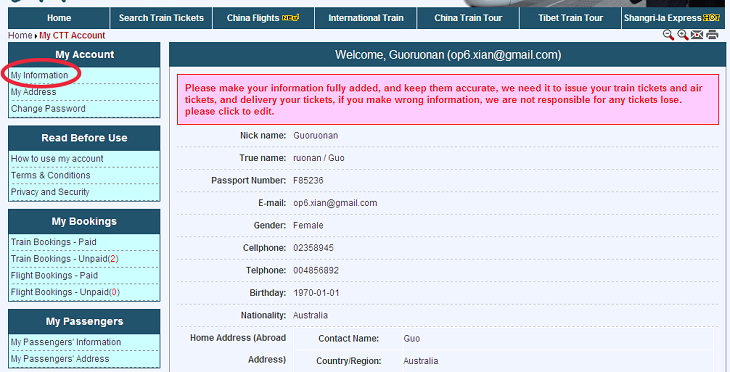 4, Edit passengers' information by clicking My Passengers' Information, you can Add, Search and Delete your passengers' information. If you always buy tickets for your passengers, you only need edit their information one time, then it will be automatic show when you make bookings, you don't need to input their information every time. Please upload their passports' copies.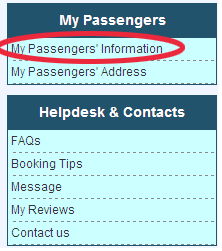 5, Edit My address, you can Add, Search and Delete your address. Your address will be showed when you make bookings. So you don't need to input next time.

6 Edit My Passengers' address.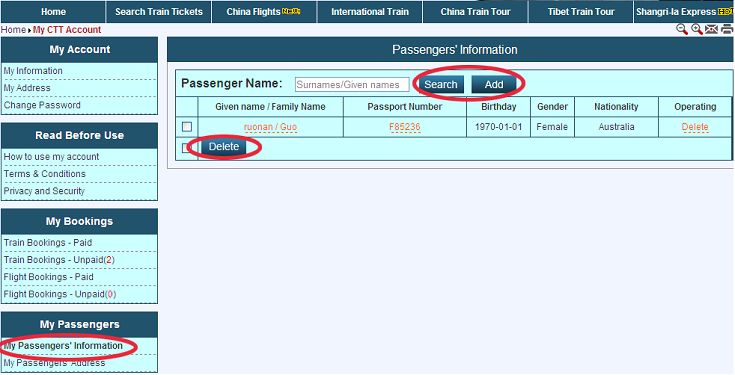 7 After you registered, edited my information, my passengers' information, my address, my passengers' address then you can make tickets booking now.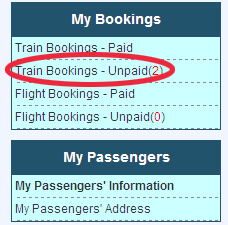 Click add tickets to book your new tickets, your will direct to the search train tickets page, please choose you train tickets.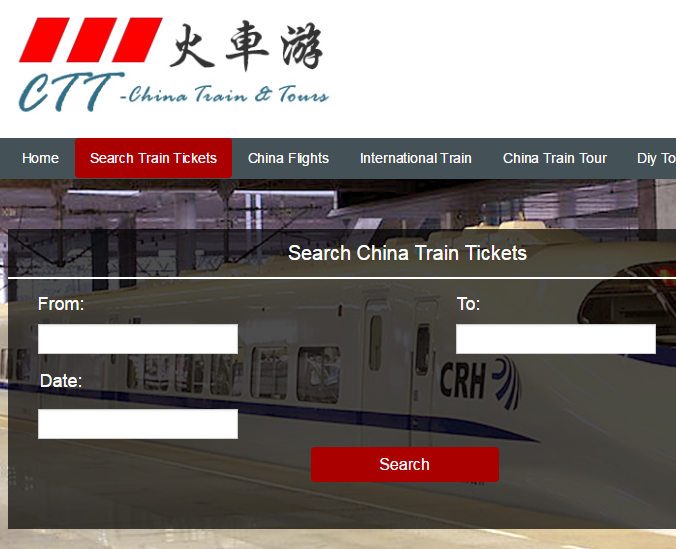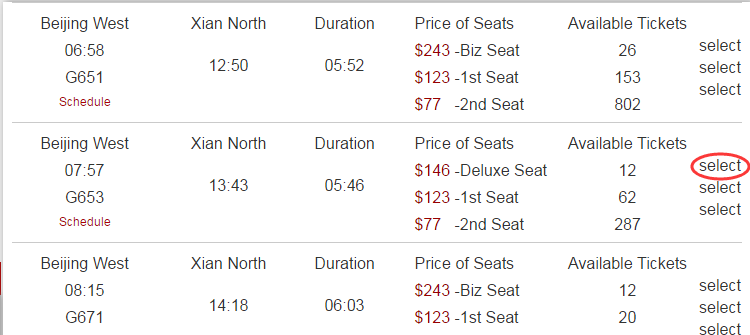 When you are on the booking page, please select your passenger, contact person and tickets delivery address by clicking the square icon in front of the name and address column, and then your passengers' , contact person' and address information will be filled automatically in your tickets reservation form. Click Add to Cart for making the payment along with your previous unpaid bookings.