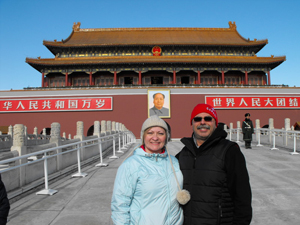 In the fall of 2009, I, Michelle, decided to take my husband Robert to China, as a surprise 25th Anniversary present, for 15 days. After booking our flight arrangements to Beijing, we booked an 8 - day guided tour of China, and we were also able to customize part of our own itinerary to suit our travel plans. We searched online for a reputable tour company in China. We preferred to have a tour company in China to accommodate our travel needs. We firstly were interested in booking a train tour. We found China train tours website online, and then easily found the 8 - day guided itinerary to 3 cities Beijing, Xi'an and Shanghai.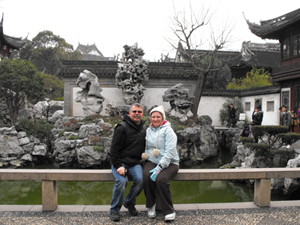 We left Edmonton, Alberta, Canada, on Jan.26/10, and flew to Beijing. Our exciting 25th Anniversary vacation started the next day on Jan.27/10 in Beijing. For the next 2 weeks, we travelled by train to experience 3 different cities, which included Beijing, Xi'an and Shanghai. We stayed 4-5 days, in each city in 5 star hotels. We booked soft sleeper compartments on each train for the ease of comfort of travel during the night.
At each city, we were met by our private tour guides, and travelled by private car and driver. Our guides came aboard the train to meet us at each city. We now have plenty of memories, of our unique and customized vacation of China.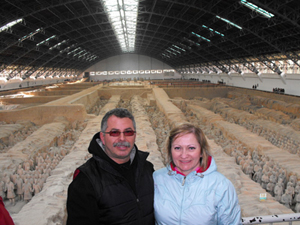 In the future, our travel plans to China may include the guidedance of China Train Tour and China traintickets.net
Michelle and Robert
Beaumont, AB, Canada